Student Excursions
OBISK ŠTUDENTOV NA UNIVERZI KARLA IN FRANCA V GRADCU, AVSTRIJA
Obisk je omogočil Karierni center UM. Organiziral ga je KC PF in je potekal znotraj Univerze Karla in Franca v Gradcu. Študentje prvega letnika so si, kakor že tradicionalno zadnjih 15 let, ogledali Pravno fakulteto, Knjižnico pravne in družboslovne fakultete Univerze Karla in Franca, Univerzitetni muzej in Muzej Hansa Großa - Kriminalističen muzej, Grad deželnih gospodov Štajerske in poslopje prve univerze v Gradcu - znotraj mestnega obzidja in Deželno hišo, hišo deželnih stanov Štajerske, ki ima na svoji fasadi vzidane grbe vseh Štajerskih deželnoknežjih mest.
Ogled fakultete, univerze in mesta je bil pod strokovnim vodstvom izr. prof. dr. Boruta Holcmana, učitelja pravne zgodovine.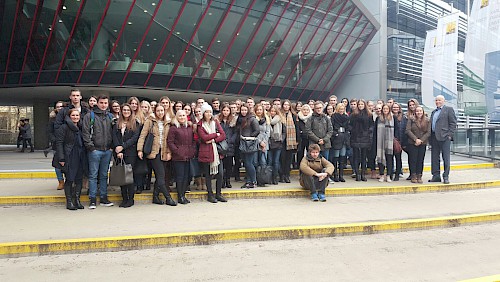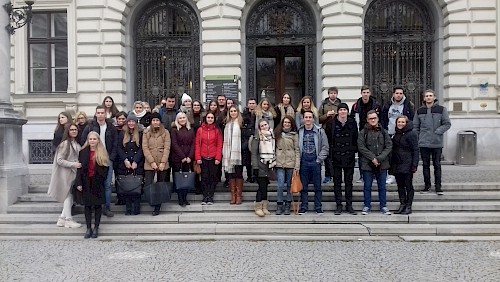 OBISK DRŽAVNEGA ZBORA RS IN USTAVNEGA SODIŠČA RS
DŠPFUM je tudi v letu 2016, že tradicionalno, izvedel strokovno ekskurzijo v Državni zbor RS in na Ustavno sodišče RS. Študenti prvega letnika Univerzitetnega študija I. stopnje so tako spoznali praktične vidike delovanja omenjenih institucij. Prav tako so študenti imeli priložnost govoriti s predsednikom DZ, dr. Milanom Brglezom in s podpredsednico US, dr. Etelko Korpič-Horvat.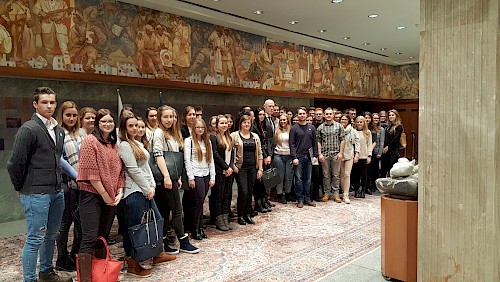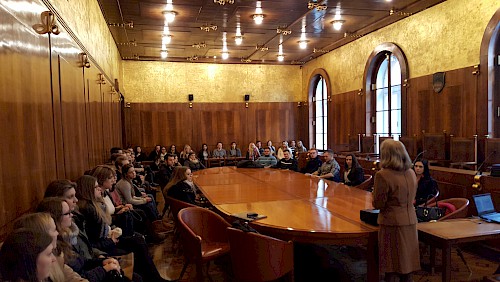 Institute HRASTOVEC
Second year students visit the Institute Hrastovec as participants of the course Family and Inheritance Law. The institute takes care of the most vulnerable category of disabled adults that cannot take care for themselves nor their rights.
Students get to know how the institute works, learn about the legal difficulties they might encounter in their work (for example the protection of human rights, mental health, rights of taking care of someone) and take a look at the institutes' facilities.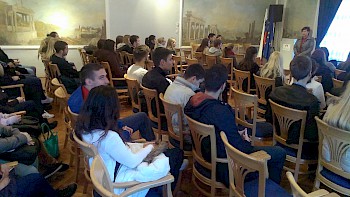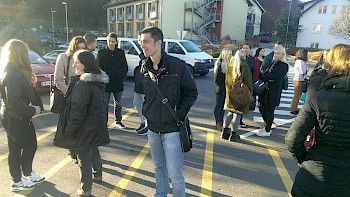 YOUTH CRISIS CENTER Maribor
As a part of the Family and Inheritance Law course the students also visit the Maribor Youth Crisis Center. Students are introduced to the center's intentions, goals and forms of help, offered to the young people that are victims of domestic violence or otherwise troubled. On occasions, students unite and organize a charity action and collect books, toys and candy.