Ethics in research work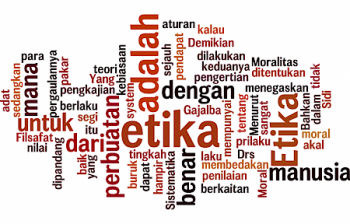 The Maribor Faculty of Law always seeks to respect the ethical standards granting the scientific research activity integrity. Said ethical standards are actually a set of rules that encourage the goals of research, like knowledge, truth and avoiding mistakes, while at the same time forbidding the false presentation of the gained information. They additionally also regulate the relationships between researchers – like stating that the work shares need to be distributed equally, forbidding forced co-authorships, regulating the acquisition and distribution of information, copyright, patents and other.
The purpose of the rules is to make sure that all the researchers are acknowledged for their contribution to science and any possible theft of their ideas and work is prevented. At the same time, the rules also ensure that researchers are publicly responsible for their work.
Some key principles of research activity:
Honesty - research work and communication needs to be honest – the information, results and methods need to be fair, it is forbidden to change any data, lie or misrepresent the information to co-workers, sponsors or to the public;
Objectivity – all the information that could affect the end results of the research need to be publicly revealed and objectively determined;
Integrity – hold on to the promises and agreements,
Respecting promises and agrements, seriously working, consistently pursuing thoughts and actions;
Carefulness – avoiding mistakes and negligence, critical and careful study of an individual work;
Openness – to critiques and new ideas;
Respect of intelectual property – respect for patents, trademarks, other forms of intelectual property; acknowleding the sources of ideas, not plagiarizing;
Confidentiality – respecting the private personal information and business, military or other secrets;
Responsible publishing – with the intention of scientific progress, not merely to continue its own career; avoiding publishing the same work on more occasions or publishing work without any added worth.
(Adapted from Responsible Conduct of Research, 3rd ed. (New York, Oxford University Press, 2015)).
Useful documents and links on the theme of research work integrity: