HR Excellence in Research
University of Maribor is the first Slovenian university to earn the recognition of the European Commission for human resources strategy for researchers. The university also gained the permission to use the "HR Excellence in Research" logo.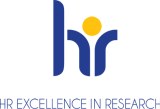 The "HR Excellence in Research" recognition publicly acknowledges institutions that perform high quality policies related to human resources. Institutions, permitted to publicly use the logo, in that way stress their commitment to excersise rightful and transparent procedures of employing and evaluating their researchers.
University of Maribor supports the efforts of the European Commission to form a united research space, uniform labour market for researchers, to encourage mobility and better working conditions for researchers.