Conferences and Panels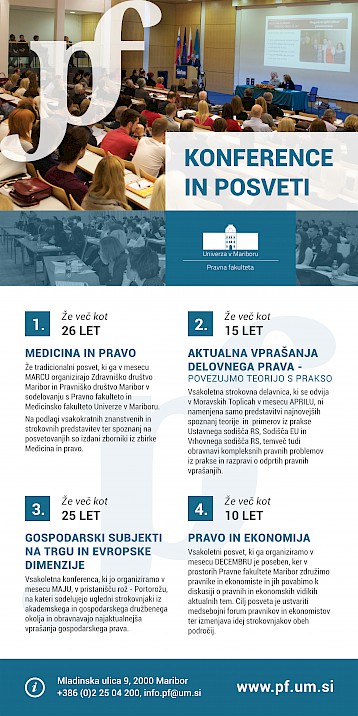 The Maribor Faculty of Law is very active in organising different national and international conferences and panels. Some of them are a part of a long-lasting tradition, while others have just been started to reflect some of the recent changes and challenges in law and society. Additionally, our professors take part in numerous other foreign and national conferences.
The below provided links will guide you to some basic information about the conferences and events.