izr. prof. dr. Jurij Toplak, univ. dipl. prav.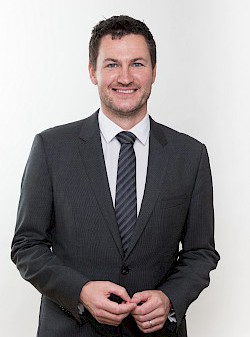 Delovno mesto: visokošolski učitelj
Telefon: +386 (0) 2 250 42 36
Prostor: 017
Govorilna ura: torek, 12:00 - 13:00
Tutorska ura: torek, 13:00 - 14:00
Katedra: Katedra za ustavno, upravno in finančno pravo
Biografija:
Law Degree - University of Maribor, 1999
(mentor prof. dr. Rafael Cijan)
LL.M. - Central European University, 2001
(mentor prof. Michel Rosenfeld, Cardozo Law School, NY)
Ph.D. in Law - University of Maribor, 2007
(mentor prof. Daniel H. Lowenstein of UCLA Law School)
Jurij Toplak is an Associate Professor of Constitutional Law. He has been teaching for seventeen years. His research is focused on constitutional law, elections, government, campaign finance, international organisations, and human rights.

He is internationally renowned expert in electoral issues and democratization. He regularly consults governments and international organizations, including OSCE, ODIHR, EU, Council of Europe, GRECO, UNDP, on electoral, political, constitutional or political finance issues or corruption. Dr. Toplak served on expert teams or election observation missions worldwide (United States, Canada, Uganda, France, Finland, Australia, Monaco, Latvia, Romania, Azerbaijan, Hungary, Bosnia and Herzegovina, Slovakia, Malta, Serbia, Montenegro, etc.). He was on several GRECO expert teams and appeared before the Greco General Assembly in Strasbourg (Slovenia 2008, Latvia 2009, Serbia 2010).
He actively defended rights of disabled persons, consumer rights, rights of the accused in criminal proceedings, victims of lenghty court proceedings and of biased courts, voting rights, rights of children and parents. He actively defends freedom of expression, freedom of association, access to information and transparent government. In proceedings where he played a crucial role, in 2014 the Constitutional Court of Slovenia ruled that all polling stations should be wheelchair accessible and in 2016 the Slovenian Supreme Court ruled that citizens have should not be punished for political comments made on election day.
In April 2017 he presented his research on gay rights at the Political Geography conference at Harvard School of Government. He also gave two lectures on democracy and Marxism to Harvard University students.

Jure Toplak served as the Secretary General of the European Election Law Association, which united about 200 academics of 80 universities worldwide. He also served as a Vice-Chair of the Research Committee on political finance and corruption (RC20) of the International Political Science Association (IPSA). For twelve years he was a member of the National Election Commission of the Republic of Slovenia.

In 2000 Jure Toplak received a "Young Lawyer of the Year" award from the Slovenian Lawyers' Association for his book on electoral redistricting.
In 2003-04 he served as a Fulbright Scholar at the UCLA Law School for a year.

He has given lectures at different national and international conferences in English, Slovenian, Serbian & Croatian language. He gave guest lectures at the Washington State University (USA), University of Idaho (USA), University of Pecs (Hungary), University of Zagreb (Croatia),University of Belgrade (Serbia), and University of Kragujevac (Serbia). Occasionally he lectures at the School of Postgraduate Governmental and European Studies, European Law School in Nova Gorica, and at the Administrative Academy in Ljubljana. He regularly appears on academic conferences worldwide. In 2006 he spoke at the IPSA World Congress in Fukuoka, Japan and in 2007 he presented a paper at the World Congress of the International Association of Constitutional Law (IACL) in Athens, Greece. In 2009 and 2013 he presented papers and served as a Chair to the panel at Midwest Political Science Association (MPSA) in Chicago. In July 2009 he presented two papers at the IPSA World Congress in Santiago, Chile. In January 2010 dr. Toplak spoke at the Daniel Lowenstein Festschrift Conference on Election Law held at the UCLA Law School. He spoke at IPSA congresses and conferences in Paris 2013, Montreal 2014, Aix-En-Provence 2015, in Poznan 2016.  Dr. Toplak gave a presentation on judicial behavior of ECHR judges at American Political Science Association (APSA) Annual Meeting in San Francisco 2015 and at European Consortium for Political Research (ECPR) in Prague 2016.

Jurij Toplak is on Board of the Slovenian Constitutional Law Association. He is also a member of American Political Science Association (APSA) and the section on election systems within APSA, Midwest Political Science Association (MPSA) as well as the International Association of Constitutional Law (IACL).

His international research includes research at California Western School of Law, San Diego (2010), UCLA, Los Angeles (2003-2004), Library of Congress, Washington D.C. (1998 & 2002), Georgetown University, Washington D.C. (2002), Oxford University, Oxford (2001), Central European University, Budapest (1999-2000 & 2001), Howard University, Washington D.C. (1998).

Jure Toplak has served as research project evaluator with the European Commission's 5th and 7th Framework Programmes, with Ministry of Science of Serbia, and with the Intas. He served as a peer reviewer for Ashgate Publishing, Electoral Studies, Lex Localis, and Election Law Journal.

He is also active in preparing initiatives and complaints to the Constitutional Court of the Republic of Slovenia and he has represented clients before the European Court of Human Rights in Strasbourg.

Bibliography of Jurij Toplak contains over 250 items. He published six books and a number of articles and book chapters. The first book titled Electoral System and Redistricting, which was published in 2000, discusses the role of electoral districts in different kinds of electoral systems. It compares British, American, French, German and Slovenian electoral systems and redistricting procedures. Dr. Toplak's book was the first work published in Slovenia on the redistricting issues. He led the project of the first translation of the United States Constitution to Slovenian language and coedited a book on U.S. Constitution together with Klemen Jaklič in 2005. He contributed to the Encyclopedia of the Supreme Court, Encyclopedia of the First Amendment and Encyclopedia of the U.S. Constitution. He has published in the JRC SSCI database journal Electoral Studies and in Temple Law Review. As a secretary of the European Election Law network Jure Toplak coordinated an election law mailinglist, coedited Eurela Election Law Newsletter and the www.eurela.eu webpage. In the past, he also edited Slovenian Fulbright Alumni webpage. He founded the www.volitve.si website, the central Slovenian web page on elections. 

Jurij Toplak was also president of the Democracy Promotion NGO (2002-2007), member of the Board of Directors of the Ozara humanitarian organization (2005-2008) and the the coordinator of the Washington Workshops Foundation activities in Slovenia (2004-2007). In 2006 he served as vice president of the Board of Supervisors of the Casino Maribor. In 2004 he organized a video conference on U.S. presidential elections featuring two of the world's leading experts in election law, prof. Daniel Lowenstein of UCLA Law School and prof. Rick Hasen of Loyola Law School. Together with visiting professor Jeffrey Matsen he organized an American Legal System Seminar for over 150 students in 2006. In 2006 Jurij Toplak organized the first model parliament simulation at the University of Maribor Law School. In 2009 nad 2010 he served as a judge at the I. and II. national Slovenian "Pitamic" Student Competition in Law. Jurij Toplak orgnized an international conference "Regulation of Election Campaign" in 2009 featuring Slovenian Minister of Public Administration Irma Pavlinič-Krebs, Daniel Lowenstein (UCLA), Djordje Gardasević (University of Zagreb), and many others. In July 2010 with IPSA RC20 Chair Jonathan Mendilow, he co-organized IPSA RC20 meeting on political finance and corruption in Ljubljana. The conference was attened by world's leading party funding and campaign finance experts such as Michael Pinto-Duschinsky, Karl-Heinz Nassmacher, and many others.

His most recent publications in English and German include the following books, articles and chapters:
Toplak, Jurij. Equal Voting Weight for All. Temple Law Review, 1/2008. http://papers.ssrn.com/abstract=1001219)

Schultz, David (ed.). Encyclopedia of the U.S. Constitution. Fact on File, 2009.

Schultz, David (ed.). Encyclopedia of the First Amendment. Fact on File, 2009.

Smilov, Daniel and Jurij Toplak (eds.). Political Finance and Corruption in Eastern Europe, London: Ashgate, 2007.

Schultz, David (ed.). Encyclopedia of the Supreme Court. Fact on File, 2005.

Transparency Bulgaria (ed.). Party and election campaign financing in Southeastern Europe. Sofia, 2004.

Toplak, Jurij. Parteienfinanzierung in Slowenien und Kroatien. Suedosteuropa Mitteilungen, 2004.

Toplak, Jurij. Parliamentary Elections in Slovenia, 2004. Electoral Studies, 2006.

Mirjam Polzer-Srienz et al. (Hg.). Handbuch des politischen Systems Sloweniens. Wien/München 2007 (in press).

Toplak, Jurij. ''Preferential Vote and Its Use in Slovenia'' – Preferenčni glas in njegova uporaba v Sloveniji. Lex Localis 1/2003, 15-43 (In Slovenian with English Abstract).

Toplak, Jurij. Ustavno sodišče - zakonodajalec?. PP, Prav. praksa (Ljubljana), 2003, letnik 22, št. 45, str. 3-4. (In Slovenian).